Welcome to the Linda Gage Memorial web site.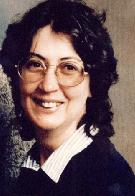 LINDA GAGE 1947-1995
Linda Gage joined LBC in 1974, first as a technical operator and then as a producer and became their head of training. She wrote A Guide To Commercial Radio Journalism which is widely used as a textbook for media courses. She established the Vauxhall Radio Studio at Lambeth College and ran radio journalism courses there until her untimely death in February 1995.